Providing Training and Endless Opportunities to Our Community.
At Shxw'ōwhámél Ventures (SVLP), taking care of our people is at the forefront of everything we do. We're proud of our ability to create employment opportunities for Shxw'ōwhámél First Nation community members, and we're proud of the hard work and dedication that our team carries with them every day.
Archie Aartsen, a Shxw'ōwhámél First Nation member, is a key example of our values and commitments in action each and every day.
Archie started with SVLP in early 2017 on our very first project, the Hunter Creek Hydroelectric Project as a carpenter helper. Through this work, Archie obtained over 1,400 apprenticeship hours through our partnership with Jim Dent Construction. After the project wrapped up, Archie took the initiative to pursue his Class 1 Drivers License, where SVLP supported a portion of his training. This opened the door to working with Valley Waste & Recycling, a company with a strong working relationship with SVLP.
Archie is now an experienced truck driver supporting SVLP partner Patrik's Water Hauling, and is gaining experience with hydrovac equipment. This opportunity allows him to expand his skills with opportunities to learn new industries and gain experience operating a wide variety of equipment. Archie notes that his days include driving the water truck, driving with a trailer hauling units, and performing regular equipment maintenance. Archie has developed and honed new skills that he'll take with him wherever he goes.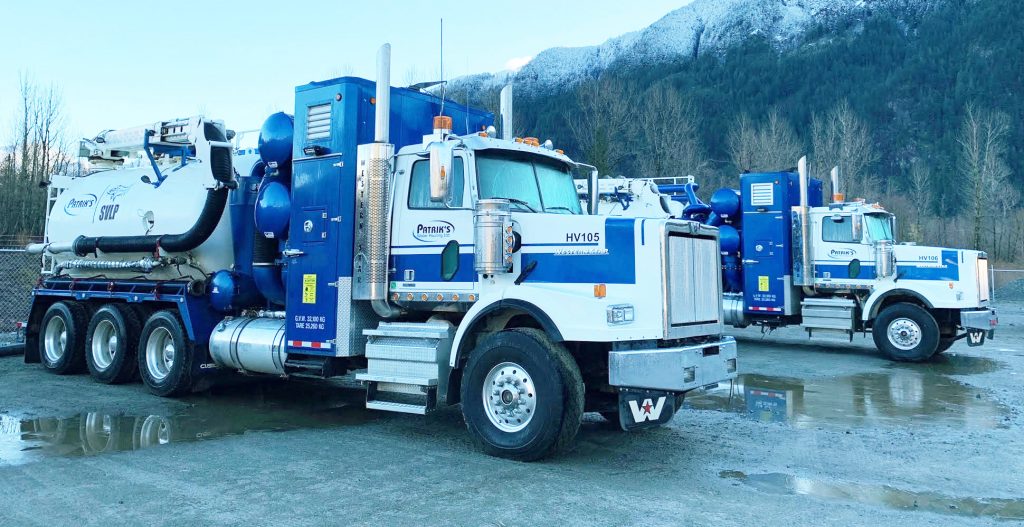 "It means a lot to work for SVLP, to work in my community and get to go home to my two children every day. Every project has been great and is an opportunity to learn and expand my skills. I'm proud to work with my own Nation," reflects Archie.
Inspired by the approachable leadership at SVLP, Archie is looking forward to more leadership opportunities within the company.
Landon John, General Manager at SVLP, recognizes the positive impact Archie has had within the company. "Archie's dedication and skill set is exactly what I look for when I think of elevating and growing this company. He is proof that when you show hard work and dedication every day, the sky is the limit and the opportunities are endless!"
SVLP is committed to providing meaningful career opportunities for our local and Indigenous communities. Through our connection with our experienced partners and the rewarding projects we work on, our opportunities continue to expand, ensuring our employees have access to modern equipment and comprehensive training opportunities.
Archie's key piece of advice for those who are interested in SVLP is to take advantage of any training opportunity available and to never give up on the schooling aspects. Training programs can pose challenges but are 100% worth the extra effort.

At SVLP, we are always ready to support local and Indigenous community members with employment opportunities, and have a dedicated Human Resources Manager who can provide guidance throughout our employment process. Please visit our careers page for our list of active job postings, or contact us directly for more details on training and skills development.