At Shxw'ōwhámél Ventures (SVLP), we have been able to grow into one of the most diversified Nation-owned construction companies in British Columbia, due in large part to the partnerships we have developed with industry leaders. To honour the importance of these relationships and how they contribute to our sustained growth, we want to highlight the work we perform together, and how we are aligned on shared goals and values.
In this post, we share the history of our partnership with Jim Dent Construction (DENT), who provide heavy civil and earthworks construction services to our community and across BC. As a COR and BC Forest Safe Certified contractor with over 45 years of experience, DENT is committed to the highest standards of safety and environmental stewardship.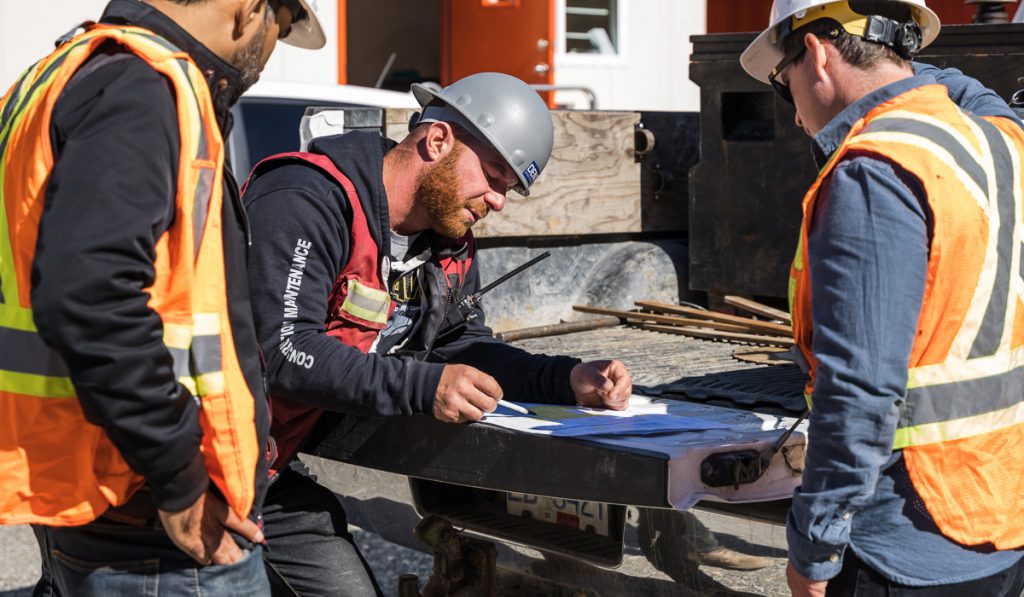 Alfred James, CEO of Shxw'ōwhámél Ventures, reflects on the early stages of the working relationship with Jim Dent Construction, which was formed in the first year SVLP became established as a labour workforce company. "We were formally introduced to Jim Dent Construction in 2015 – the same year we established Shxw'ōwhámél Ventures to actively participate in sustainable construction projects within our traditional territory. DENT had been awarded the Hunter Creek Hydroelectric Project in Hope, BC, which became the first major project we worked on."
"Our role throughout this project was to provide a local and Indigenous workforce, to actively participate in all aspects of a project, throughout all stages of construction," continues Alfred James. "Over the course of a project that spanned two years, we provided an average of close to 25% of their total workforce every month."
"This included a Foreman and a Safety Officer, in addition to Rock Truck Operators, Carpenters, and General Labourers," states Alfred James. "This was a huge accomplishment for our team – we gained a lot of experience working alongside DENT on a project of this magnitude."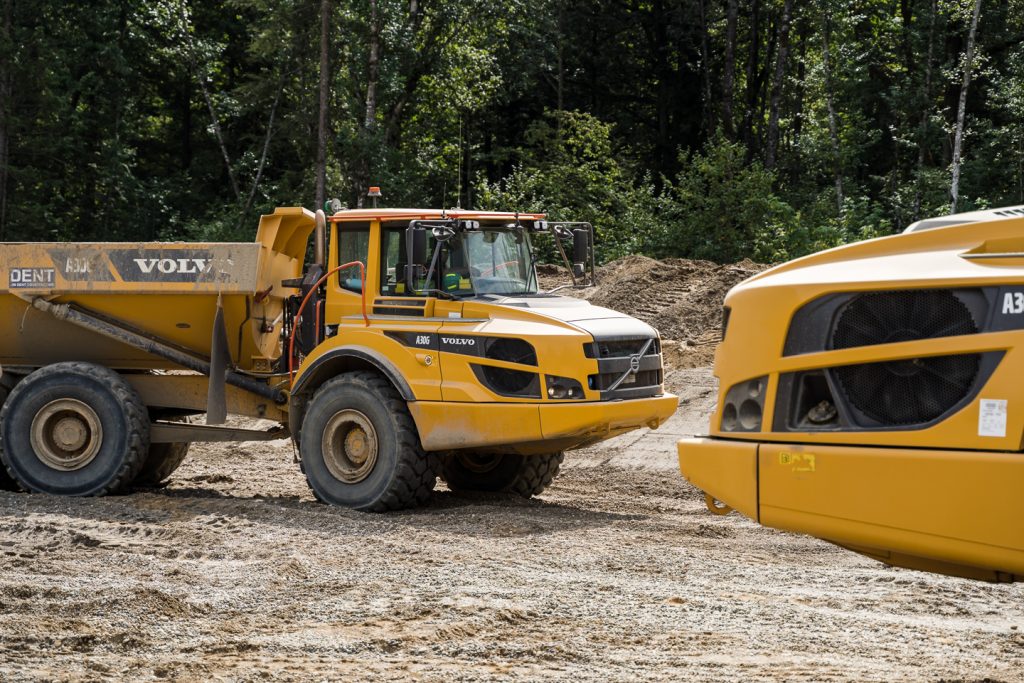 In addition to the complexity of the scope of this major infrastructural project, there were additional challenges that SVLP and DENT had to overcome. In November 2017, just as this project was nearing substantial completion, the region experienced a significant rainfall event, with excess flooding and mudslides affecting the job site.
"We are very grateful that DENT was the prime contractor on this project," states Alfred James. "Once we witnessed how DENT and their leadership team responded to the rainfall and flooding, we knew this was a company we wanted to partner with."
Alfred James recounts how DENT responded to the 100-year flood event, and what he remembers about the aftermath. "As a COR and BC Forest Safe Certified prime contractor, DENT was already aware that this region had the risk of severe rainfall or flooding. With plans already in place for monitoring, communicating, and evacuating, DENT responded quickly and took appropriate action to keep everyone safe and prevent any catastrophic damage from occurring on site or to the surrounding environment. Everyone at Shxw'ōwhámél Ventures was impressed with how respectful DENT Construction was to the entire crew, the community, and the land."
"What I remember most is how well the hydroelectric structures on the active construction site held up to the flooding and mudslides, which remained structurally sound with minimal delay to the project schedule," continues Alfred James. "The pride DENT takes in the quality of their work, with their resilience to deliver amid the most challenging circumstances, really shone through following the successful completion of this project."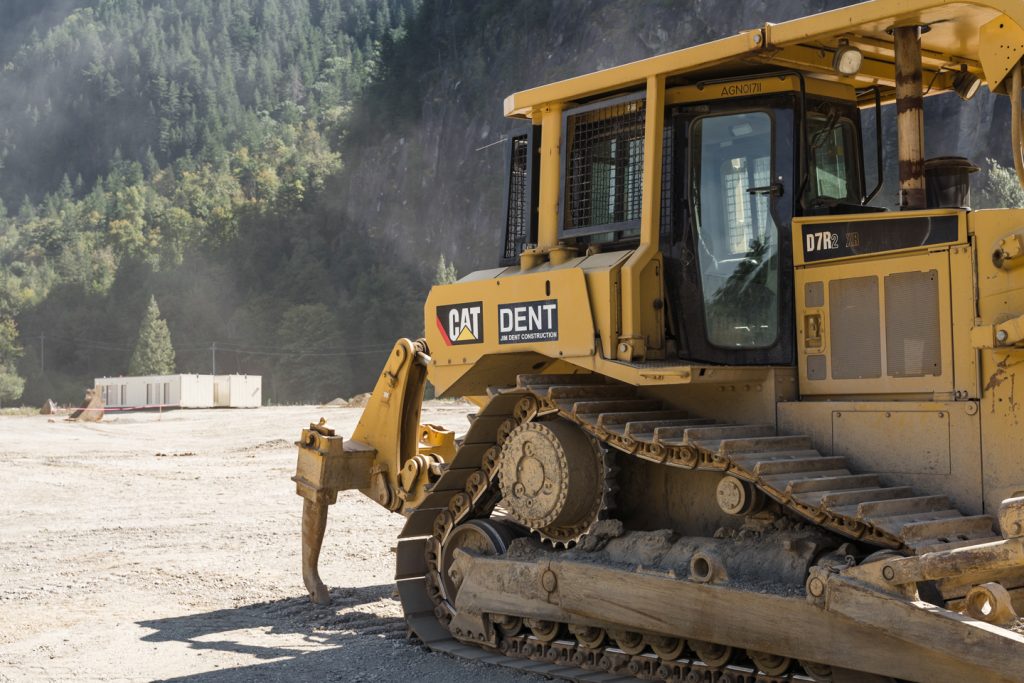 In 2018, shortly after the Hunter Creek Hydroelectric project was complete, Shxw'ōwhámél Ventures and Jim Dent Construction created the Ventures-DENT LLP partnership, to work together on new sustainable construction opportunities in the surrounding area.
"DENT was the first company we formed a partnership with, which became our first opportunity to expand SVLP beyond its limitations as a workforce supplier, to become more involved throughout the lifecycle of a construction project," confirms Alfred James. "From planning to construction, to maintenance and operations, this partnership was our first opportunity to build our capacity and diversify our range of construction services."
"DENT is an ideal company for us to partner with, having been a respectful member and contributor to the community since 1974," continues Alfred James. "With their head office in Hope, BC – only 10 minutes away from the Shxw'ōwhámél Ventures head office – DENT has lived and worked within Shxw'ōwhámél traditional territory for decades."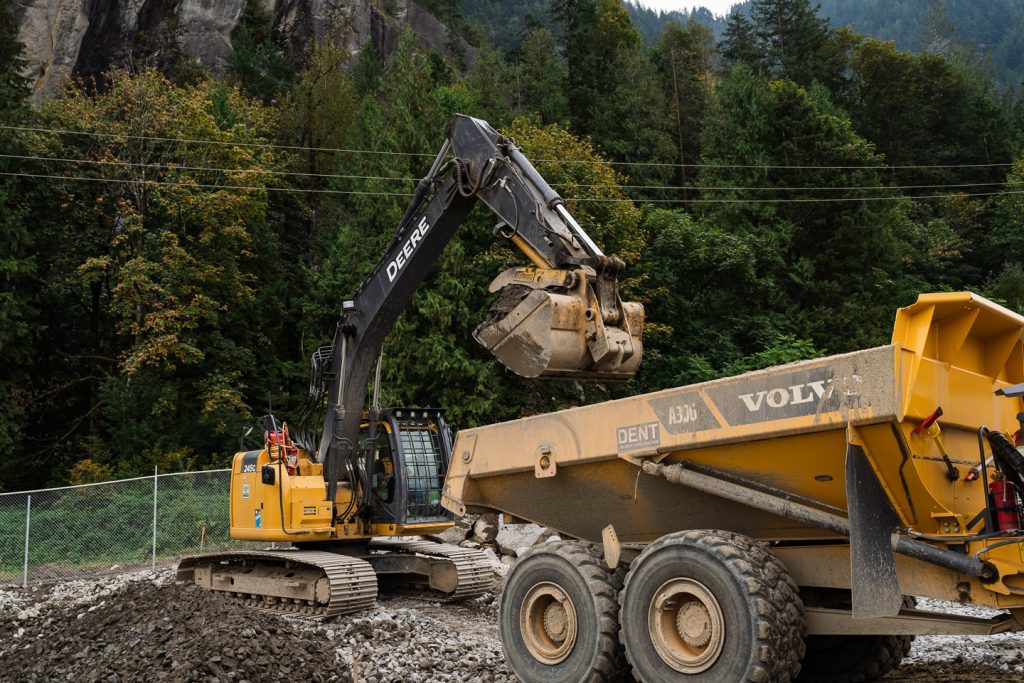 "Since forming Ventures-DENT LLP in 2018, we've been awarded meaningful construction projects as both a subcontractor and prime contractor," states Alfred James. "The scope of work ranges from heavy civil construction – which includes clearing works and roadbuilding – to underground utility construction, for high-profile projects owned by Trans Mountain Corporation and BC Hydro."
"DENT recognizes how important it is for us to participate in meaningful ways on major infrastructure projects within our traditional territory," continues Alfred James. "We're grateful to be given the opportunity to partner with an industry leader who shares our vision for of a sustainable future for our nation and the surrounding communities."

If you're interested in participating in major construction projects within the Shxw'ōwhámél traditional territory, please contact us to inquire about sustainable opportunities within our community.