Earlier this year, Shxw'ōwhámél Ventures (SVLP) added a dedicated Human Resources Manager to their growing administrative team. Doug Fletcher brings 40 years of experience in all facets of human resources management, including 25 years as a business instructor at Kwantlen Polytechnic University.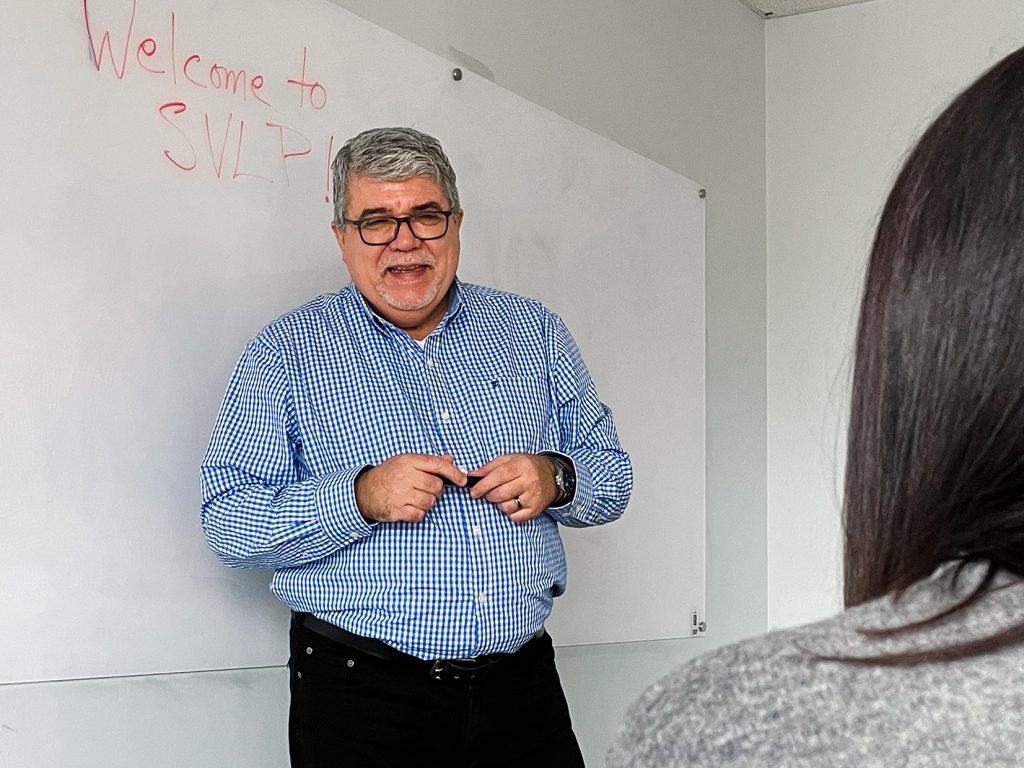 With a new human resources (HR) expert on the team, we thought we would pick his brain about job hunting and boil his advice down to a simple list of solid tips and insights that will help you adjust your strategy and go through the hiring process with ease (or at least cut out some of the unnecessary time and frustration).
Here are the 10 job searching tips that Doug shared with us to help you get the job that you want, with additional insight on how to begin your job search with SVLP:

After reading through these job searching tips, you'll be ready to find and apply for the jobs you want with confidence. You'll also learn more about what we look for in our own hiring process, and about how you can apply for meaningful job opportunities at SVLP that will advance your career in the construction industry!
1. Know your goals
Before you start your job search, consider the type of career you want and identify why finding a job is important to you. Explore your experience, values, skills, and accomplishments, which will help you determine what opportunities to focus on. Ask for help from trusted friends, family, and mentors, especially if you're thinking about changing careers or looking for entry-level positions.
Your career goals should be SMART goals, which will be easier for you to define, track, and accomplish with success. SMART stands for:
Specific

: Make your goals simple, clear, and easy to focus on.

Measurable

: Track your progress to keep yourself motivated.

Achievable

: Your goals should be realistic and natural for you to follow.

Relevant

: Make sure your goals matter to you and are worth your effort.

Time-Based

: Set target dates for your goals to keep yourself on track.
SVLP Pro-Tip: There are endless opportunities at SVLP — from in the field to in the office roles. We look for candidates who are interested in learning and looking for opportunities to grow.
2. Research
Once you figure out what your career goals are, start researching different companies and job openings that align with your values and interests. Some jobs may require a mix of skills and experience, and you'll need to figure out if you qualify. If you don't feel confident in your skills or experience, you may want to research different training or skills development courses that will help you prepare for the job you want, so you can apply with confidence.
SVLP Pro-Tip: Try to find someone in the role you're interested in and ask them more about it. Good questions to ask are:
What skills are required?
What does a typical day look like?
What do you like most/least about your job?
These answers will help you to determine if you want to pursue similar work. If you're interested in working with SVLP, don't hesitate to reach out to info@svlp.ca — we're happy to connect you with one of our team members!
3. Update and customize your resume and cover letter
Most hiring managers narrow down candidates by going through resumes. If you don't already have a resume, then all you need to do is prepare a simple, easy-to-read, one-page document that clearly summarizes your skills, work experience, and achievements. Customizing your resume to the type of job you're applying for is a great way to make you stand out. Make sure to include your contact information so they can call or email you back.
For your cover letter, we recommend summarizing why you're interested in working for the company, and why you believe you're the perfect fit for the job they are hiring for. This is a great opportunity to share the research you did on how the company's values align with yours, to show how you'll fit in with their culture. This is also an opportunity for you to share your story and journey, and how this job will help lead you on a path to achieving your goals. You can also explain in more detail some of the key highlights of your skills, experience, and achievements that you list in your resume.
Ask a mentor, trusted friend, coworker, or family member to proofread and give you feedback on your resume and cover letter. Make sure you keep templates of your resume and cover letter, to save time when you adapt them to the specific roles and companies you're applying for.
SVLP Pro-Tip: We see someone going the extra mile when they reference keywords from our job descriptions in their resume. Highlighting keywords in the job description can also help you determine the exact requirements to include for potential employers. Also, we encourage Indigenous candidates to self-identify within the recruiting process as we prioritize the hiring of our people.
4. Use a variety of job search resources
While searching for jobs online are important, you can also use other resources to help you find the jobs you want. For example, you can attend career fairs, reach out to hiring managers directly, search social media, or browse through job search directories like Indeed. Signing up for job alerts can also help you stay on top of the roles that you're passionate about when they become available.
SVLP Pro-Tip: We are always accepting resumes from interested candidates, and can be reached at info@svlp.ca. We can also help connect you with one of our partners to access more opportunities.
5. Apply for jobs with confidence and a willingness to learn
Depending on the role, employers may hire candidates eager to learn new skills and contribute to the company's goals. Emphasizing how your career goals align with the company's goals in your cover letter can help you stand out from other candidates. It's important to keep in mind that many companies are happy to hire those who don't have all the skills and experience, as long as you express your excitement, motivation, and eagerness to learn.
It's important not to be discouraged by any of the qualifications listed on a job posting. Instead, focus on all the positive qualities and ambitions that you have, and how that makes you the perfect person to add to their team.
SVLP Pro-Tip: Experience isn't always at the top of our priority list when we make our decisions on who we hire, because we have many opportunities for growth. Confidence and a willingness to learn and show up each day to do your best are always our key considerations.
6. Network
Expand your network both in-person and online. Interact at job fairs and other related events, and let people know that you're job hunting and what you're looking for. You might discover career advice, job leads, or more information about positions you can apply for. Employers don't always list all their job openings, and networking with people is a great way to find unlisted roles. Even if your conversations don't lead you to a job, take advantage of and appreciate any help they can offer.
SVLP Pro-Tip: We enjoy hearing from interested job seekers! We've all been on the job hunt before, and are always willing to connect with people to help them with their job search. You never know when an introduction may lead to a new opportunity.
7. Prepare a list of references
Recruiters and hiring managers often ask for references to confirm your job history. It will be helpful to prepare a list of at least three references in advance, including their names, the companies they work at, their contact details, and their job titles. Make sure to get permission before submitting people as your references.
SVLP Pro-Tip: References can be from volunteering, teachers, or colleagues. Please note that while a reference is always a valuable resource to include, it's okay if you are unable to provide a contact.
8. Prepare for both in-person and telephone interviews
A successful job search always leads to an interview, and there are steps you can take in advance to be ready for it. A good way to prepare is by doing an online search for sample interview questions, to practice coming up with solid answers that present your best self. While you can practice alone, consider asking a friend to help you prepare for your interview — they may even be able to provide feedback and encouragement.
Many companies use the STAR method in interviews, which is a way they formulate their questions to receive detailed answers. STAR stands for:
Situation

: Explain the challenge you faced.

Task

: Describe your role.

Action

: Explain the steps you took in the situation.

Result

: Describe what your action led to the outcome.
Interviews are also a good opportunity for you to ask questions about the job or what it's like to work at their company, to help ensure it's the right fit for you and your goals.
SVLP Pro-Tip: We're happy to help our community members prepare for interviews in advance. Please contact us at info@svlp.ca if you're looking to practice or would like tips with the interview process.
9. Follow-up with hiring managers
After an interview, reach out to the recruiter or hiring manager and send them a thank-you message. When reaching out, make sure you express your interest in the role. While it's easy to get excited and encouraged after a positive interview, it's important to continue searching and applying for other positions while you wait for a response.
SVLP Pro-Tip: Be sure to reference the role you interviewed for and date you were interviewed, and you may even want to include anything positive that you learned during your interview about the job or their company that you're excited about.
Keep in mind that not all recruiters or hiring managers will respond to you after your interview. At SVLP, we understand how frustrating and discouraging this can be for people who are waiting to hear back, which is why we will always follow up with candidates regardless of the outcome. No matter what happens, it's important to remain confident in yourself and focused on your job search.
10. Improve your skills
While searching for jobs is important, you may want to consider whether expanding your skills is an option that works better for you at this time. This will make you feel more confident in yourself and better prepared when applying for jobs, as you will be a stronger fit for the type of role you want.
This is especially helpful if you're looking to begin a new career. Consider volunteer opportunities, part-time positions, and other temporary roles, while you continue applying for jobs that interest you. You can also network with more people, get stronger referrals, and learn industry-relevant skills or technologies.
As you gain more experience and improve your skills, don't forget to update your cover letter and resume!
SVLP Pro-Tip: Showing your commitment to learning and improving skills both professionally and personally is always an advantage in the job search process.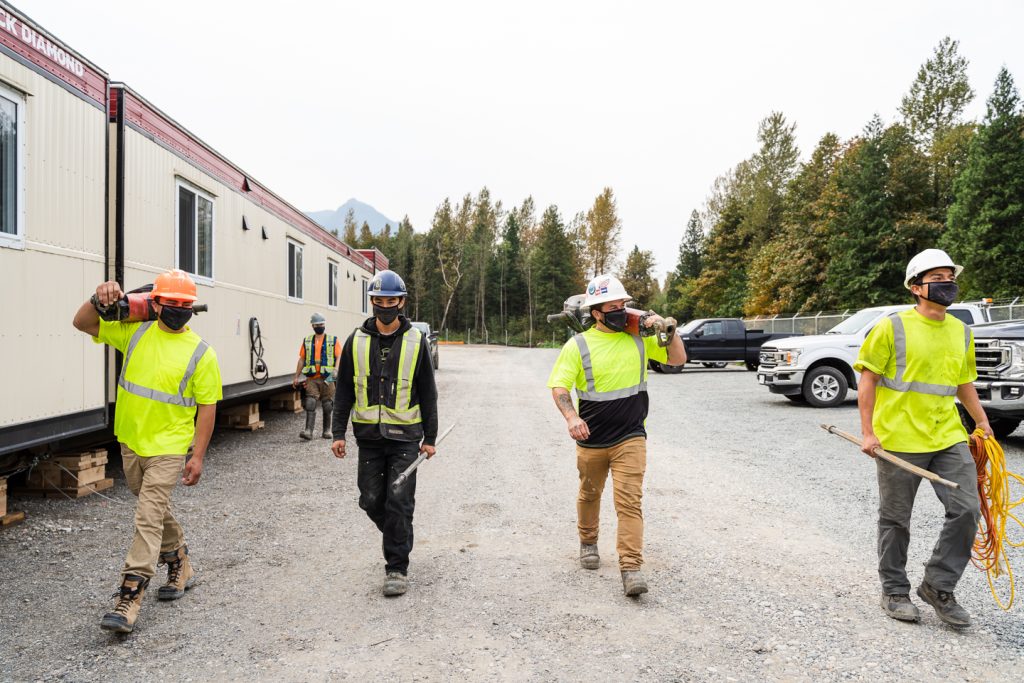 Job opportunities at SVLP
SVLP is an Indigenous-owned and operated construction company that is growing quickly. To help build our capacity and become the specialized construction company that we are today, we have partnered with several other like-minded industry leaders to work together on major projects.
So, if you're interested in establishing your career in the construction industry, you've come to the right place! A few of the general characteristics required to work at SVLP include:
Reliability
One of the best skills to have, that you don't need training for, is reliability! As a busy construction company, SVLP relies on people to show up on time, 5 days per week. Shift start time can be as early as 4:30am for some positions! Being late (or not showing up) impacts the entire crew, so a dedication to reliability is extremely important.
A positive attitude
Many positions are physically demanding and require strong teamwork. Supporting your co-workers, having a positive attitude, and helping your team do their best work is critical to the success of your role and your team.
Willingness to learn
SVLP invests in staff training and development for two reasons:
We need employees to work safely on site. Acquiring and maintaining the skills needed through training programs helps to ensure that staff are certified to perform their work competently and with safety top of mind.

As a growing company, SVLP seeks ways to develop employees so that they can take on new types of work, which may involve more responsibility. Training and development ensure that staff learn new skills and new ways of working, so they can successfully grow and be ready to take on new opportunities.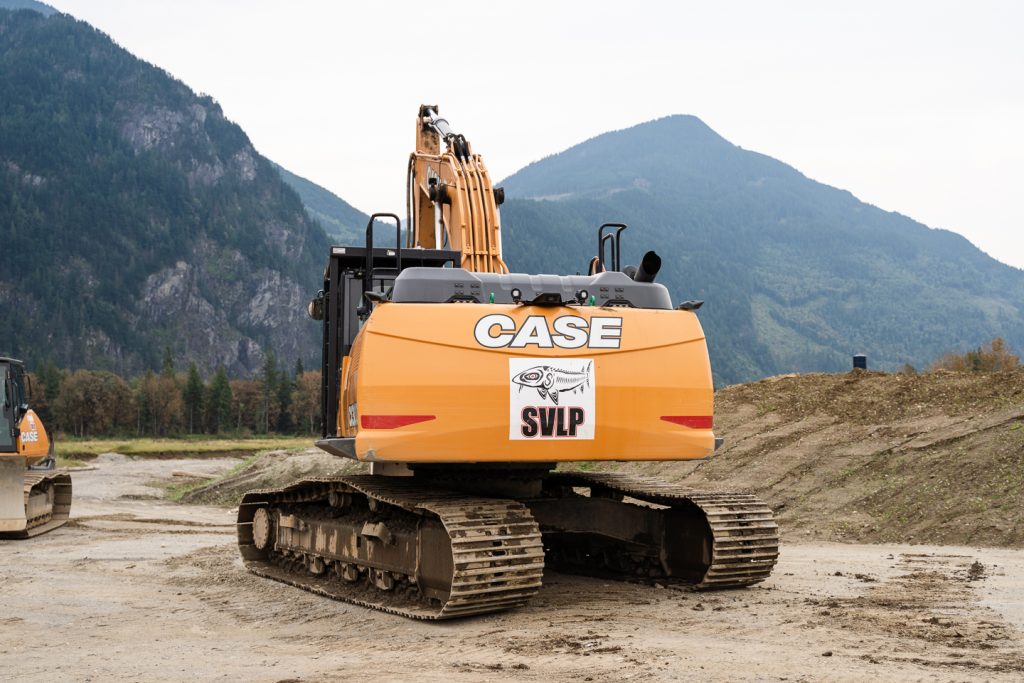 What do I need to apply for a job at SVLP?
Internet access: All SVLP positions are posted on our HR website Bamboo. Additionally, positions are posted on the SVLP careers page, Indeed, and sometimes on the Shxw'ōwhámél First Nation Facebook page.

A resume: If you don't already have a resume, a simple, one-page document that clearly shows your work experience and skills is enough to apply. Be sure to include your contact information (email and phone) so you can be reached for a potential interview.

At SVLP, we are focused on hiring new workers from all cultural backgrounds and providing them with meaningful employment. This includes opportunities to gain new skills, education, and experience in the field and on major projects. We invite all interested job seekers to visit our list of active job postings to join the Shxw'ōwhámél Ventures team today!