Aligning Company Values to Find Meaningful Partnerships
Honesty, respect, trust, and adaptability. These are some of the values that not only define Shxw'ōwhámél Ventures (SVLP), but define the types of partners they seek to form lasting bonds with.
There is no better example of this than SVLP's partner of three years, Liberty Construction Group, a family-owned and operated construction group of companies that believes that its core values provide the basis for a better construction experience.
For well over 20 years, Liberty has been providing construction services to the public and private sectors, in the areas of construction management, general contracting, pre-engineered and conventional steel buildings, concrete formwork, exterior cladding, and metal roofing. Liberty takes pride in the level of care and service that their family and staff provide on each project. It was this alignment in core values that initially brought Liberty and SVLP together. Since formalizing their partnership, the two companies have learned a lot from each other.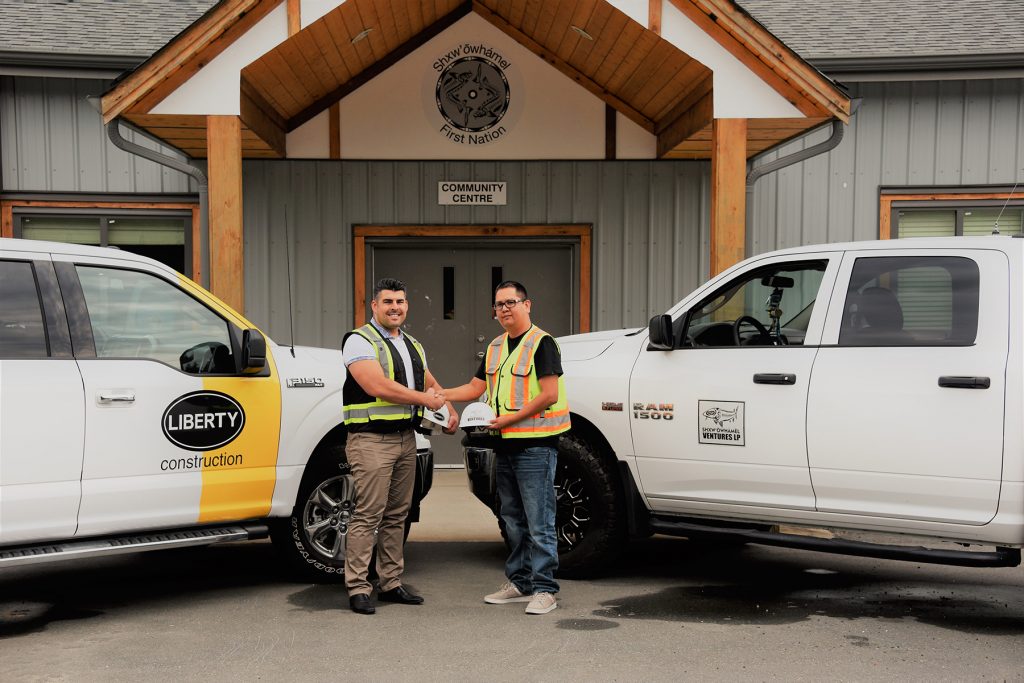 "We started working with Shxw'ōwhámél Ventures in 2017 after taking the time to get to know one another and making sure we were a fit from a values perspective," said Scott Zukiwsky, Vice President at Liberty. "Alfred and I spent a lot of time getting to know each other and wanted to make sure that we both felt comfortable before moving forward into a formal partnership."
"Over the past few years our business partnership has turned into a friendship with Alfred and his team," continued Scott. "After entering into a partnership with SVLP, we determined that our main goal was to leave a lasting legacy in the Shxw'ōwhámél Community for generations."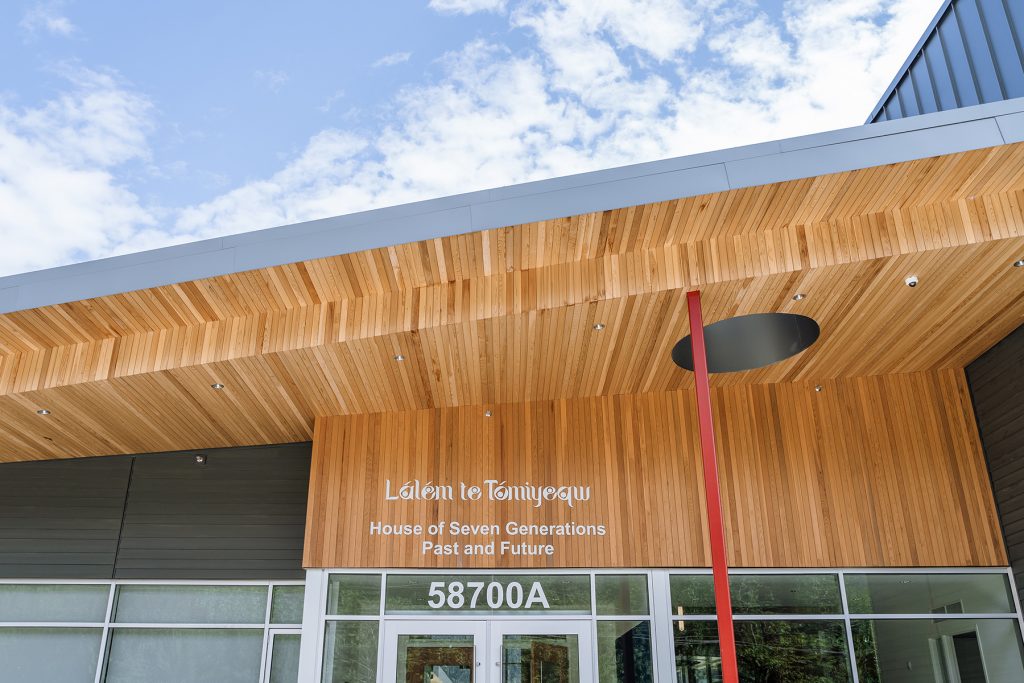 One of the recent projects completed through the Ventures-Liberty partnership is the Shxw'ōwhámél Community Hall & Health Centre located in the traditional territory of the Tiyt Tribe within the Stó:lō Nation in Hope BC.
"It wasn't just another building. This was a complex, unique project with thoughtful, intricate details weaved throughout," concluded Scott. "We know it will be very special for the community. It is one of those projects that you look back on and are really proud of."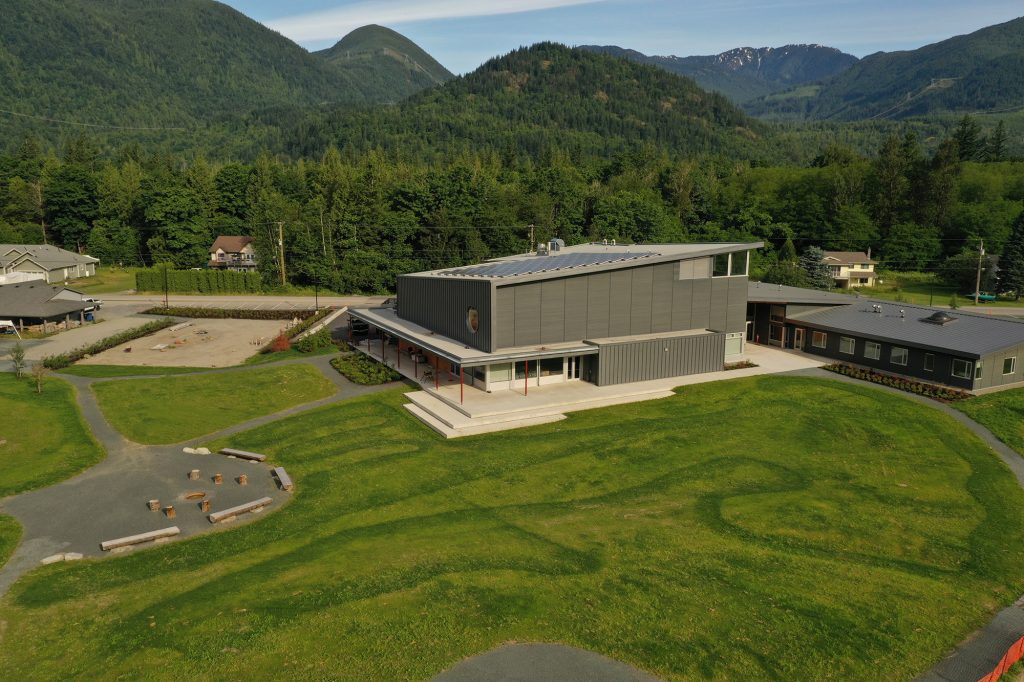 This new 18,000 square foot multi-use facility will provide the Shxw'ōwhámél First Nation community with much-needed recreation, gathering, health, and administration space.
The design for the Community Hall & Health Centre, which evokes the traditional Coast Salish longhouse in massing and detail, was developed in partnership with Urban Arts Architecture with extensive community consultation.
The thoughtful design elements support cultural revitalization, ceremony, and connection to the land through orientation to the cardinal directions and significant mountain views. Woodwork features and beautiful architecture can be seen throughout the centre with further details that reference the sturgeon, the Nation's emblem.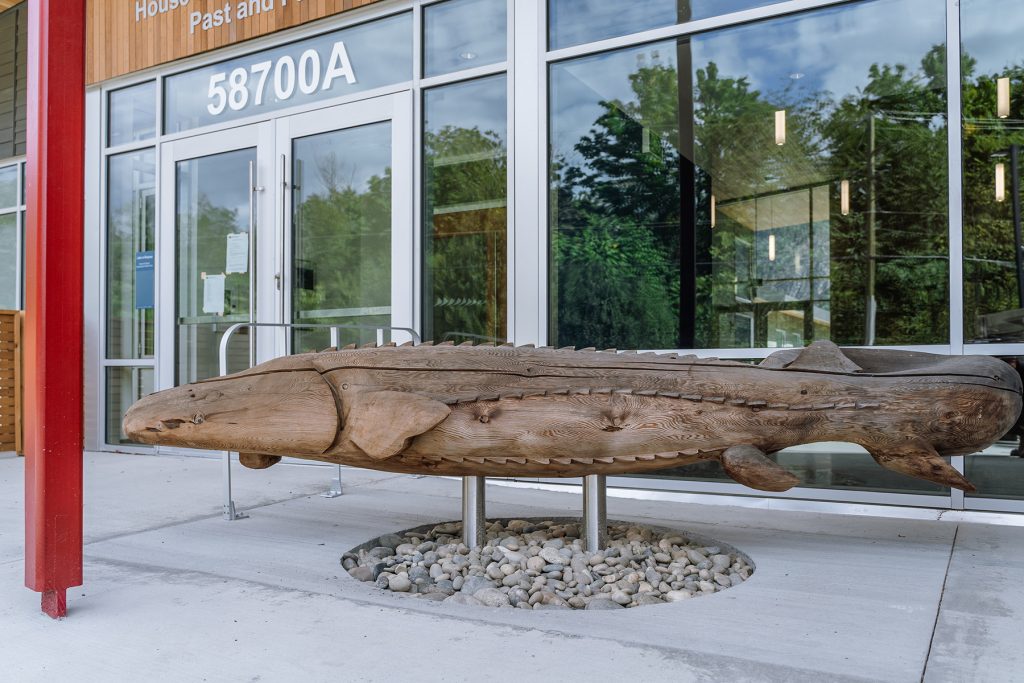 A special feature of the centre is the Elders Lounge. This cozy alcove, which looks onto the gymnasium, was created so that elders could have a comfortable, quiet space to relax and view activities without being right in the centre of the action. Intricate details of the lounge include beautiful fabrics draped from a cone-shaped ceiling, which were sewn and mounted by community members.
Construction of this project helped bolster the local economy with training and employment opportunities for community members. Approximately 57 Liberty employees worked on this project, of which, 41 were hired locally and were Indigenous. Members worked and were trained in disciplines such as formwork, carpentry, site safety, traffic control, and general laboring skills.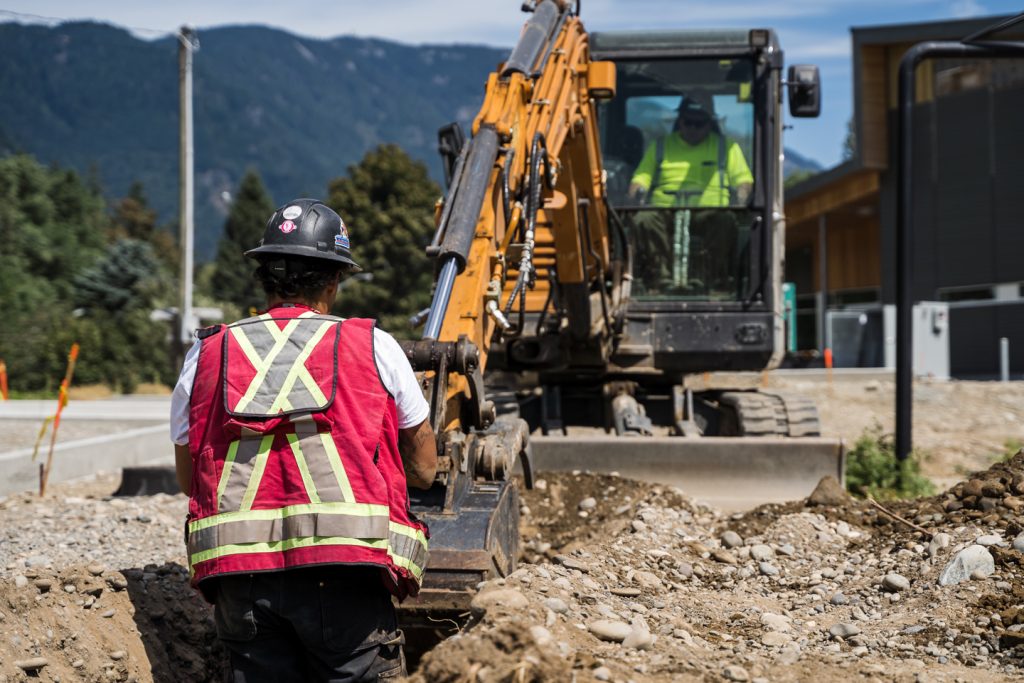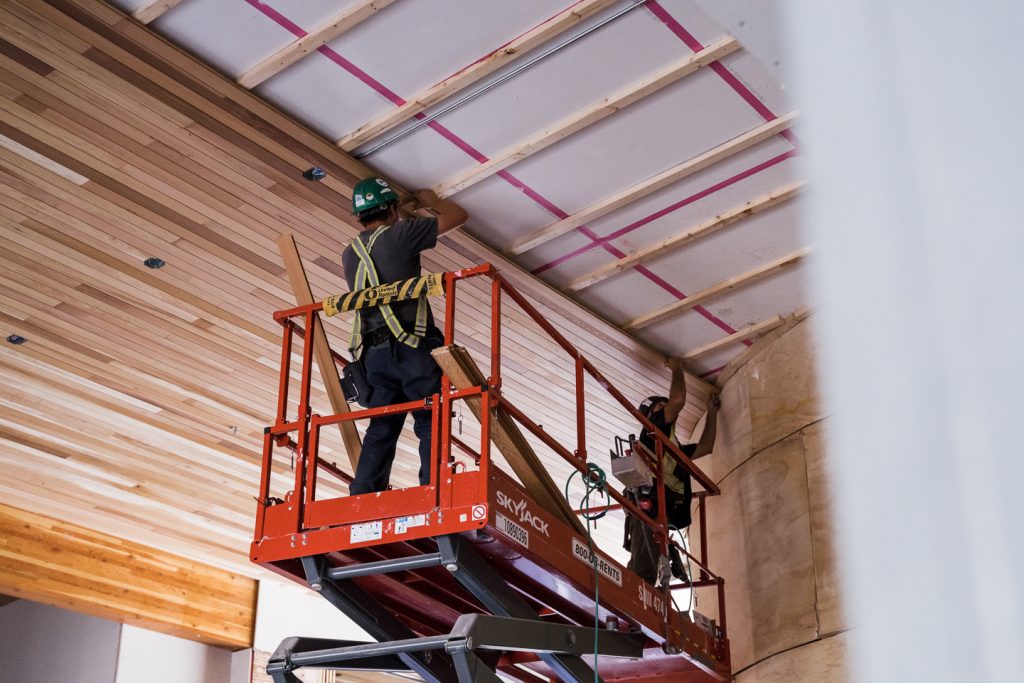 It is clear that when like-minded companies come together, great things can happen.
"Liberty is a good example of a partner that has very similar values to Ventures," says Alfred James, CEO of Shxw'ōwhámél Ventures. "They're all about family and bringing quality work to the community. We're really proud of the new Shxw'ōwhámél Community Hall & Health Centre and hope to bring more quality projects in the near future."

If you're interested in participating in major construction projects within the Shxw'ōwhámél traditional territory, please contact us to inquire about sustainable opportunities within our community.