Earlier this month, we celebrated International Women's Day and the women within our company that have made our success a possibility. Women and other underrepresented communities working in both the field and the office are a crucial part of our daily operation, and we thank them each day for their contributions, hard work, and dedication to Shxw'ōwhámél Ventures (SVLP).
One of the women featured in our International Women's Day social post is Kayla, a member of our Executive Team, and mother of two young boys. She describes what she likes most about working for SVLP.
"One of my sons actually asked what I liked about my job yesterday. I told him first and foremost, it's the pride I feel seeing the contributions we've made in the local community. From large, economically beneficial projects to land reclamation, we're always putting in work that benefits the community."
Taking care of our traditional territory and our people is always at the forefront of everything we do.
"Health and wellness programs, mental health awareness campaigns, support services, and even social benefit classes like self defense – I've seen our company bring valuable support to the community. What construction company can say they were a part of the design, build, and unveiling of their own Community Hall and Health Care Centre? Shxw'ōwhámél Ventures can."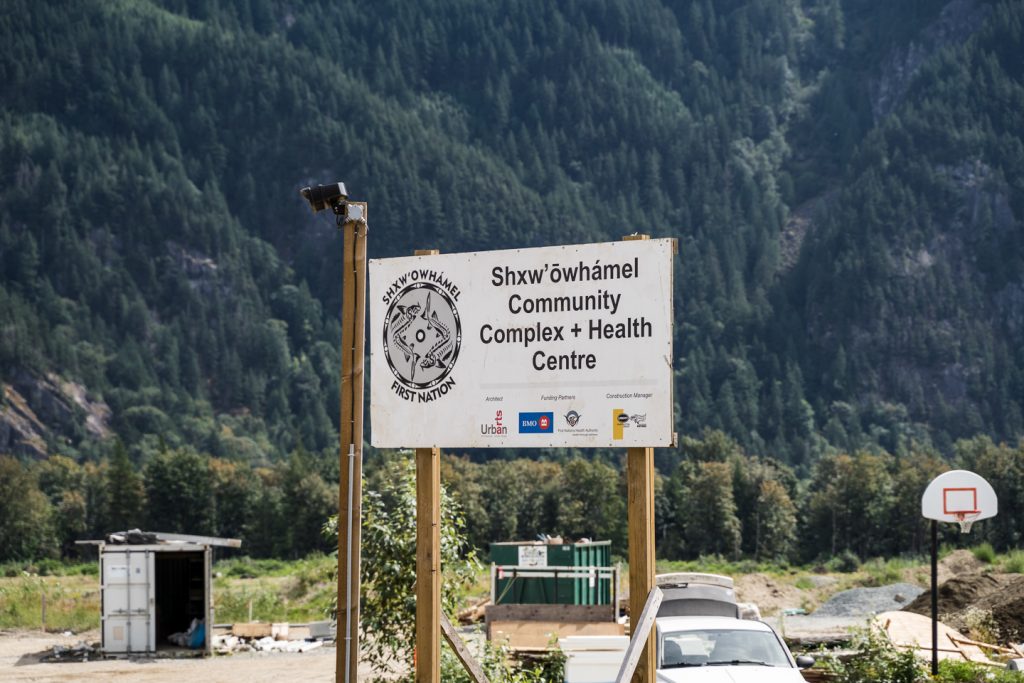 With growing major projects in our territory, now is the time more than ever for Indigenous Communities to join the gainful employment and be a leader in this industry. Construction with SVLP offers Indigenous Peoples well-paying jobs on reserve lands, training, career advancement, and an opportunity to see the progress of your hard work within our community.
Kayla, had this advice for women and Indigenous community members who were looking to start a career in construction, and what growth opportunities exist.
"I've always strived to be in the industry, and since joining SVLP, I've learned of all the avenues in which that is possible. There are so many unique opportunities within construction. Through my experiences, I've evolved and grown within the company. Half the battle is knowing what you don't know, but there's always opportunities to learn, and everyone has been so great in their willingness to teach and listen."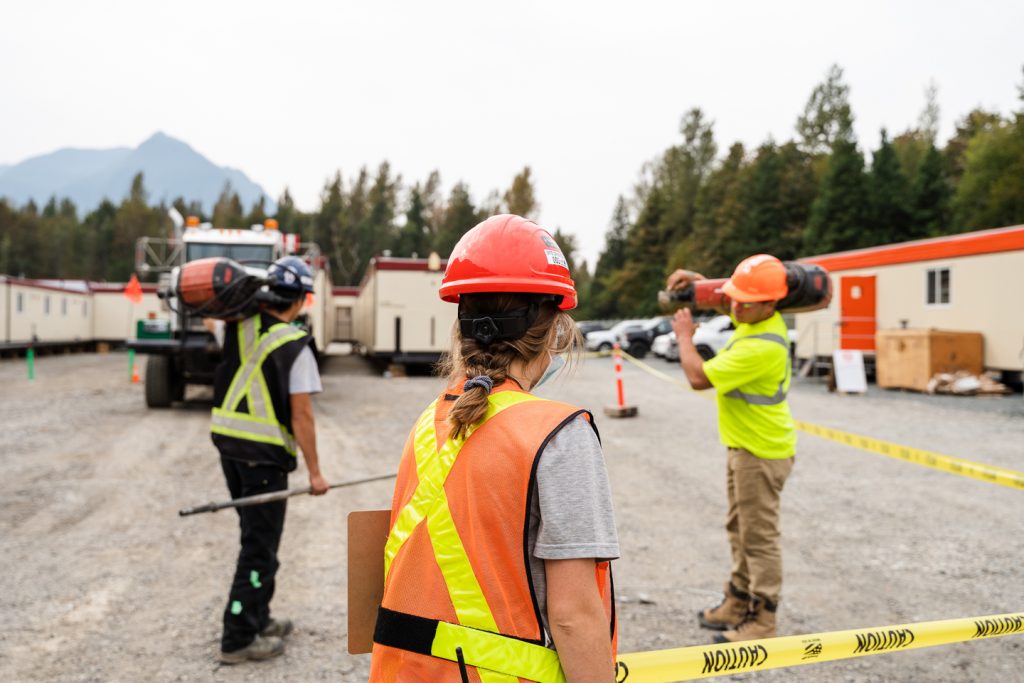 At SVLP, we value diversity and focus on building an inclusive workplace culture for Indigenous men and women to gain skills and meaningful employment opportunities. We believe the benefits of a diverse and inclusive work culture are many. Diversity drives innovation, increases productivity, reduces turnover, and promotes positive trends in safety and culture within. These contributions benefit our company and community, by instilling a sense of pride and confidence from within.
The hard work, knowledge, strength, and unique perspective that women and Indigenous Peoples bring to our company has not only benefited our business, but has contributed to the overall growth and well-being of our entire community.

To learn more about how you can advance your career in an inclusive, supportive, and respectful work environment, visit our list of active job postings to join the Shxw'ōwhámél Ventures team.