Shxw'ōwhámél Ventures is an Indigenous business owned by Shxw'ōwhámél First Nation and we've been actively involved in flood relief and highway restoration efforts in our traditional territory since the storm events in November 2021. We're proud to support this important work through our partners and working directly with maintenance contractors and government agencies. It's a great example of what the construction industry can achieve when we work together.
Using our expertise and connections in the Fraser Valley, we supported flood relief, traffic control and highway restoration efforts. We value the opportunity to support our community, provide protection from flooding, and restore essential road connections.
"Seeing our crews in action over the past few months was a proud moment. All the work we put into training our employees, developing partnerships with industry leaders and prioritizing our community allowed us to jump into action and do the work well. We look forward to continuing to support our community through this work." – Alfred James, CEO, SVLP. "Because we've invested in our own equipment, we were able to mobilize immediately, which is essential when supporting an emergency like this."
We're proud to contribute our people and equipment to these ongoing efforts and thank the crews working tirelessly to restore highways and manage emergency response. To see Highway 1, 3 and 5 reopen to passenger vehicle traffic is a huge construction and engineering feat. As work continues, we'd like to share a few highlights of our involvement in these efforts.
Tiger dam installation on Highway 1 for the Ministry of Transportation and Infrastructure. What started as an initial request for lock blocks, turned into us mobilizing our own equipment including cranes, trucks, pumps, and crews to support the setup of the temporary tiger dams on Highway 1 in Abbotsford. We were able to use our expertise, resources, and local connections to work autonomously. We proudly worked alongside the Ministry of Transportation and Infrastructure, Abbotsford Fire and Police and the Canadian Military. We also connected with our partner DENT to get access to additional equipment.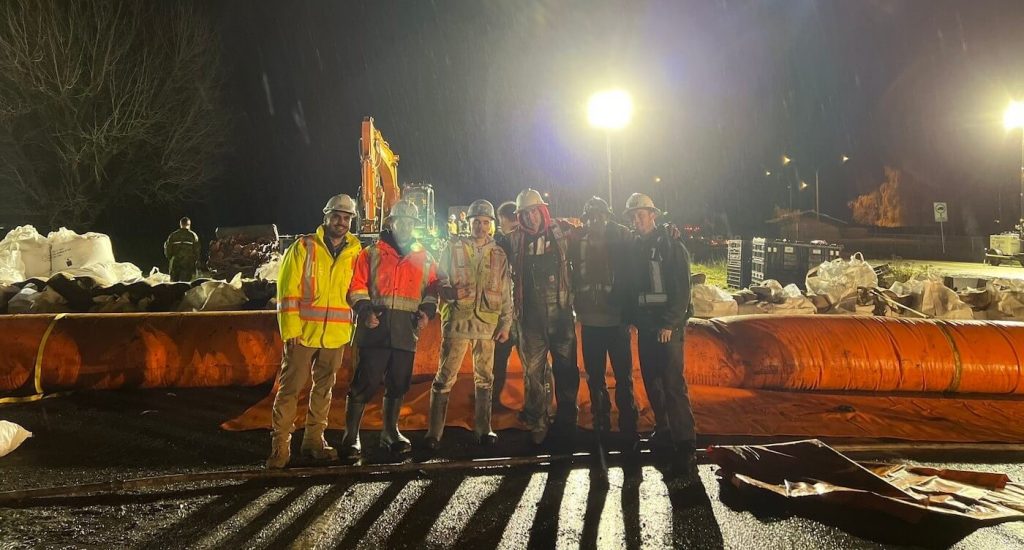 Dispatched our traffic controllers throughout this work. Our local traffic control team was in Hope, British Columbia, when the first storm events occurred. We quickly mobilized to manage access to restricted areas and direct traffic safely.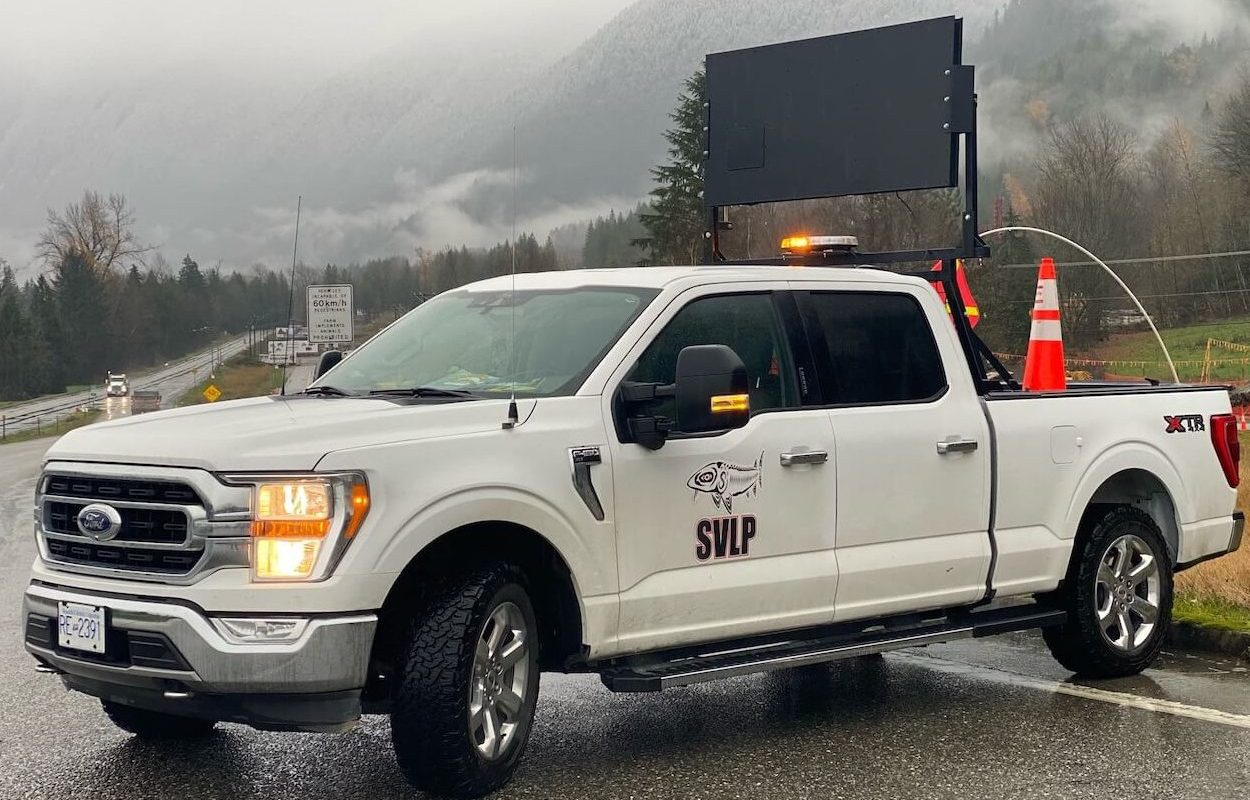 Worked directly with EmilAnderson, the highway maintenance contractor for the Fraser Valley, to support their cleanup efforts, supporting rock break up in their quarry, and traffic management.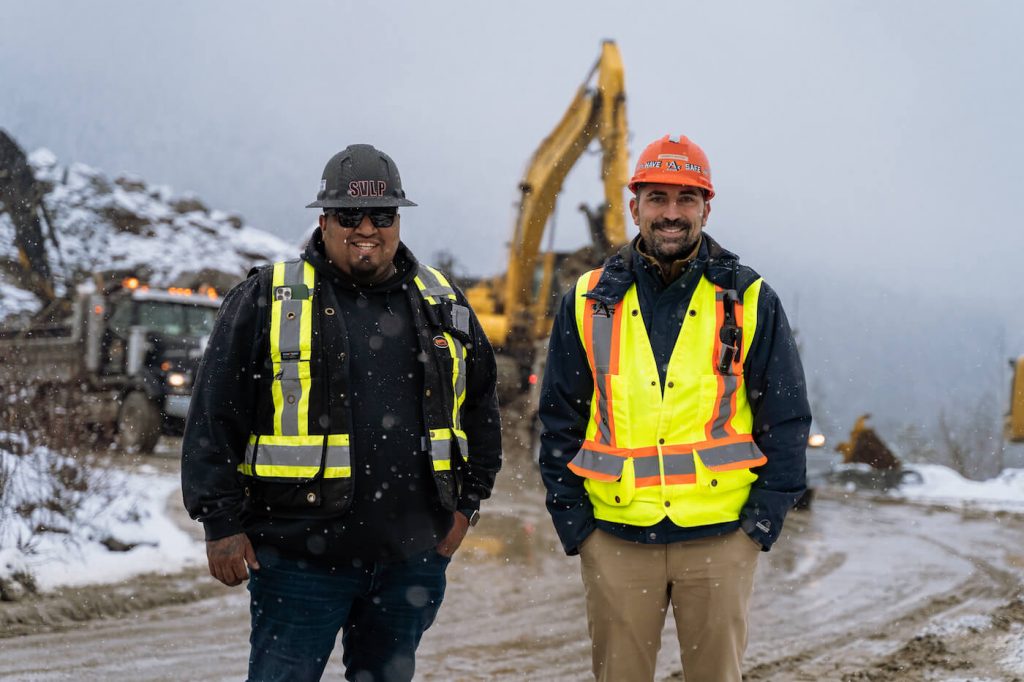 Worked with our partner Kan-Arm to support drilling and blasting of large rocks blocking the highway, and controlled blasts of compromised areas. We worked closely with their specialized team and provided our own equipment and operators.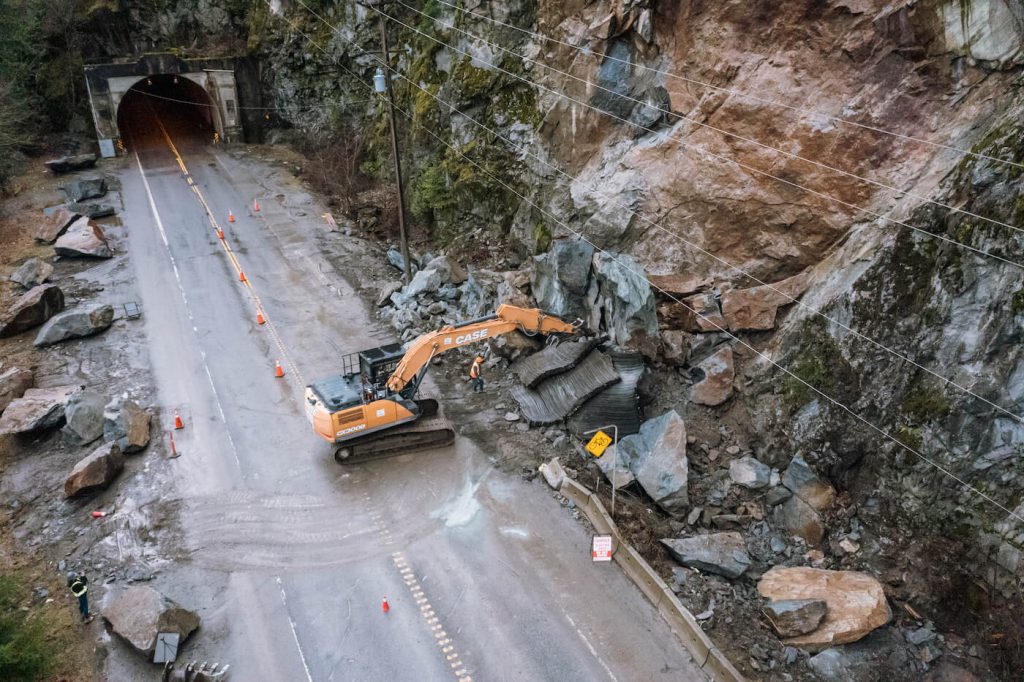 Quickly mobilized to support clean up on access roads at a power station with DENT. Crews set up a security checkpoint, equipment operators and labourers worked to remove debris from mud and landslides.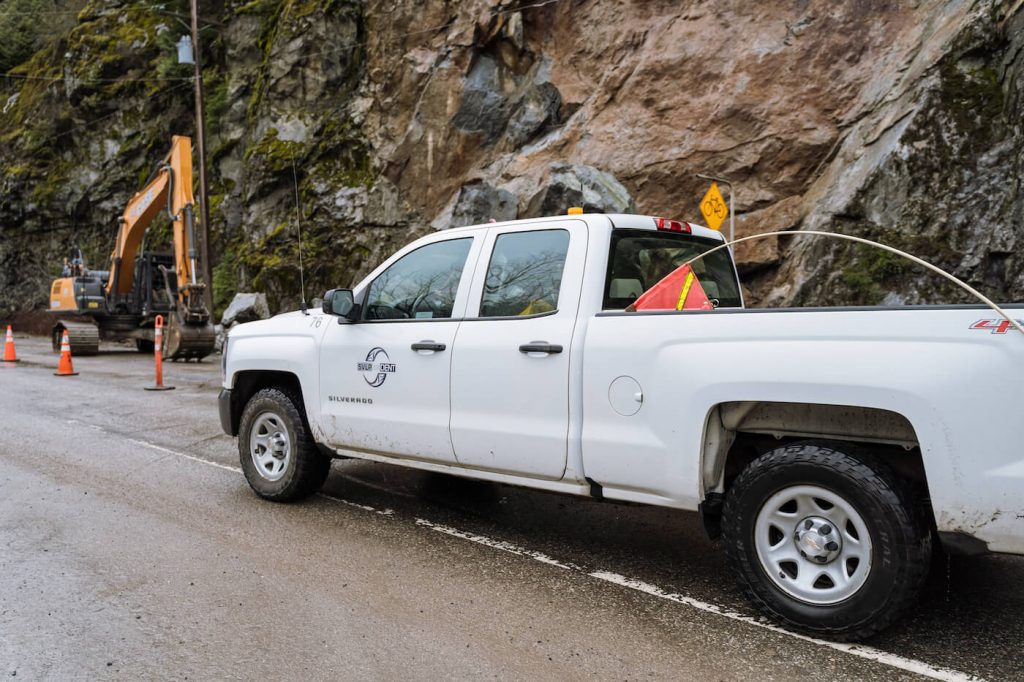 As an indigenous-owned business, SVLP is proud to be part of this important work and continues to look for opportunities to be involved. If your organization is interested in working with SVLP, reach out to us today to start the conversation.
Check out this video showing some of the work that we did.